Temecula Handyman Services
JCapp Services is a full-service handyman business specializing in home repairs, remodeling, and renovation. Our pricing is fair and reasonable and cost and service estimates are provided before any work starts.
Whether your to-do list is minor or extensive, JCapp Services can get the job done in a timely fashion. Regular home maintenance and repair is critical for creating lasting home value. We can help you complete your projects on time and on budget. We have handled many home repair projects, including home maintenance and home improvement, and we're ready to tackle your to-do list.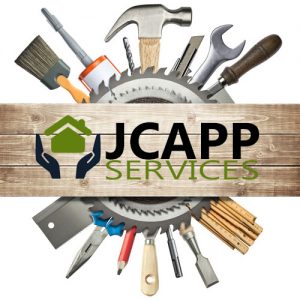 Artificial Grass Services
Audio & stereo services
BBQ grills/ovens clean out
Blind and window treatment installation
Bluetooth & wireless services
Caregiver/In-Home Care
Carpentry service
Caulking & grouting services
Ceiling Fan & Light Fixture services
Change light bulbs and smoke alarm batteries
Change out light fixtures
Cleaning Services
Closet repairs and installations
Concrete, cement & Mortar services
Curtain & drape Installations
Deck & patio repair and installations
Drywall Repair & Texture services (hole patch, match your wall texture)
Fence repair and gate repairs & installation
Fireplace/chimney clean out
Flat screen TV mounting and installation
Flooring services
Furniture assembly & more! (desks, cabinets, pictures, mirrors)
Garbage Disposal services
Gardening Services (monthly, weekly, etc.)
Gutters & Window Cleaning
Home repair and maintenance
House painting (interior or exterior)
Light plumbing repair and replacement
Moving & organizing services
Painting & wood staining (interior/exterior, garage & concrete floors)
Painting address on curbs
Party assistance & event services (planning/organizing, hospitality)
Paving walkways & stone paths (stepping stone, cobblestone, cement)
Personal errands & tasks (grocery store, pick up/drop off, everyday needs)
Pickup & delivery services (mail packages, personal transportation & more)
Popcorn ceiling removal services
Pressure washing (driveways, garage floors, stones, patios, etc.)
Roofing/gutter clean out
Security camera installations
Shelf building & storage add on (great for garages, attics & closets)
Shelving and storage
Sink repairs & installations
Small demolitions services
Small renovations & remodels
Sprinkler repair
T.V mounting & hanging services
Tile repair & installations
Toilet repair & installation
Trash can clean out
Various flooring services (laminate, carpet, tile, wood)

Wallpaper handyman

Wood rot & mold damage repairs
Yard work & quality Landscaping (designs, upgrade to drippers)